Blog
April 9, 2009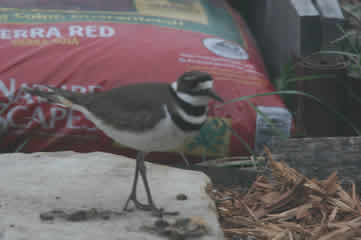 A killdeer came to investigate my raised beds.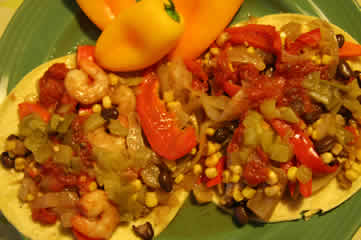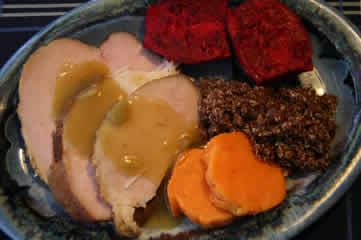 Dinner this week included shrimp, peppers and onions on corn tortillas (top) and turkey, quinoa, prickley pear cactus fruit and sweet potatoes with green chili sauce..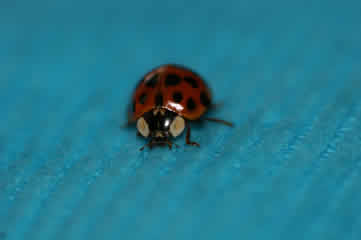 One of the many ladybugs that stayed inside through winter. They lived off the aphids on my tropical plants.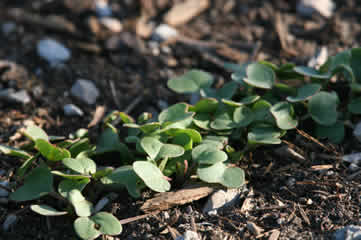 The radishes sprouted very quickly and made it through the last frost.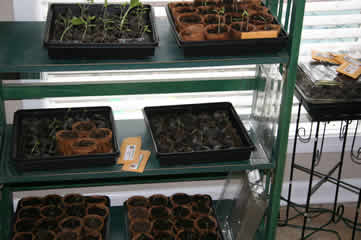 Most of the pepper and tomato seeds I planted a few weeks ago have now sprouted.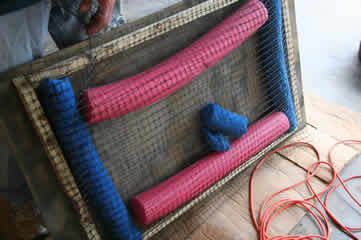 I wanted a floating goose nest, so Josh and I built one. Above is the underside, with swimming pool noodles kept in place by old plastic fencing we stapled around the edges. Below is the upper side, with an old rubber horse water bowl that my dogs chewed on. We drilled holes in the bottom so water will drain and attached rope to the sides with bricks on the other end to keep the whole thing in one spot. The nest in the background is slightly off-kilter after we cut the pole down a bit. So far the geese seem to be curious, but uncommitted.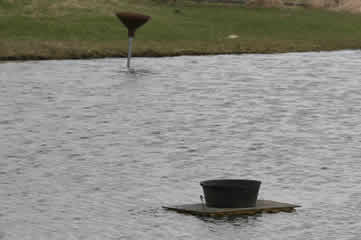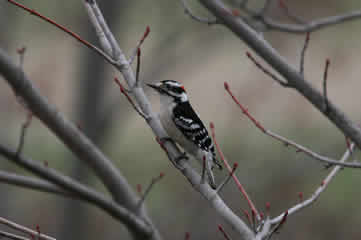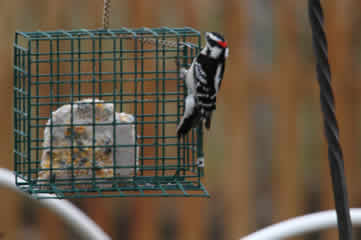 This downy woodpecker keeps coming back to eat lard we hang from a maple tree.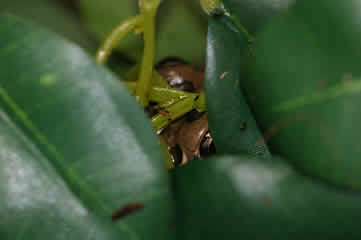 A frog peeked out from his hiding spot in the aquarium.