Blog
September 15, 2009
The end of summer means preparing for cooler weather, but there is still a lot of life in the gardens and around the yard. Monarch butterflies have been flitting around the milkweed, bees are buzzing around the butterfly bushes, and a few frogs are still croaking.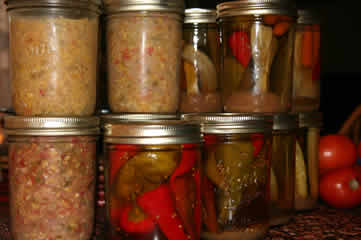 I canned a lot this week--tomato, pepper and corn salsa along with pickled peppers and cucumbers.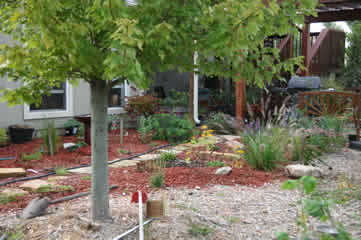 My butterfly garden has grown well all summer and I expect it to be twice as lush next year.
Below: swallowtail butterflies emerged this week. Here they make their way up the netting to dry their wings.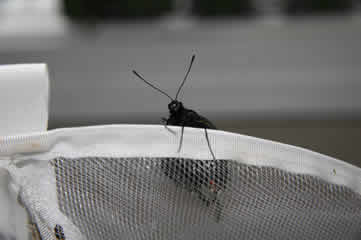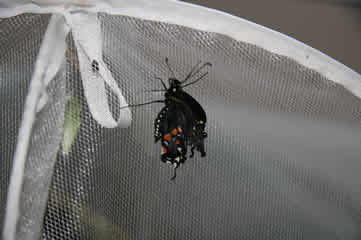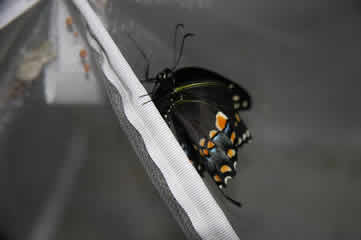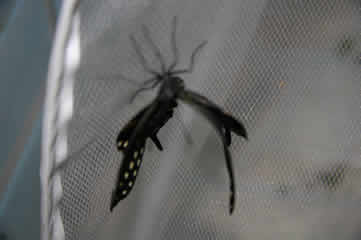 This one had a very hard time, but eventually his wings unfolded.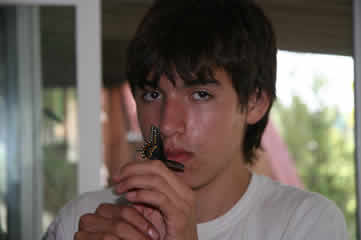 A butterfly crawled around on Tosh a while before being released outside.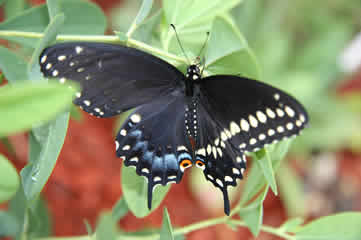 Here is one of the other butterflies after being released, getting its bearings in the garden.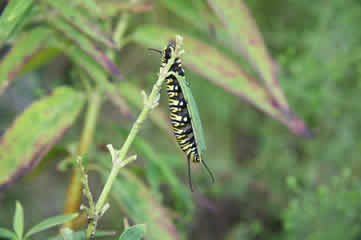 A Monarch caterpillar has eaten about all it can of the milkweed growing in the whiskey barrel.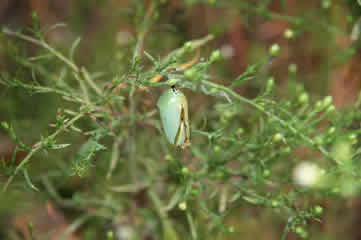 Here it is after forming the chrysalis.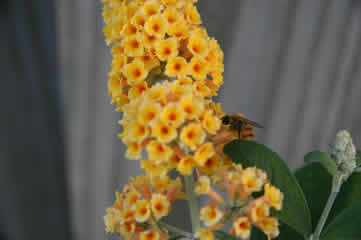 A bee enjoys a Buddleia Honeycomb Butterfly Bush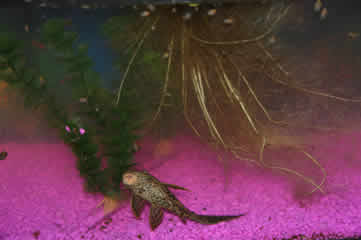 Marvin, our aquarium algae-eater. He also likes zucchini.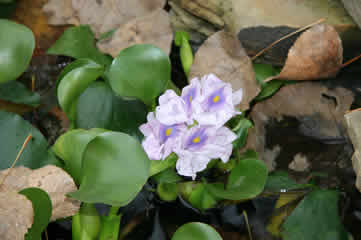 A water hyacinth in my small pond. Theses floating plants multiply rapidly and make good cover for frogs and fish.
Below: what appear to be two sulphur moths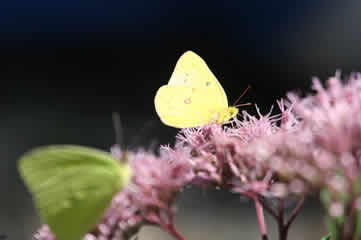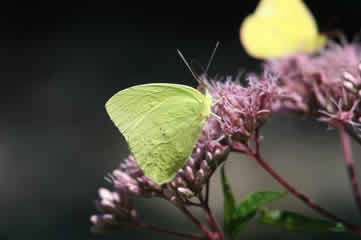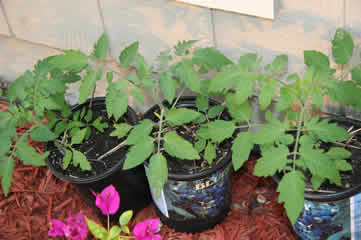 I plan to grow a variety of vegetables in my greenhouse this fall. Already the tomato seeds have sprouted. These will be transplanted into larger pots.