BLOG
January 10, 2010
Happy New Year! It's been a rough couple of weeks in NE Kansas. While we were in Texas and Oklahoma, snow fell continually, creating hazardous driving conditions and some impressive snow drifts. I'll start getting my seeds in order in a few weeks so they'll get a head start in the basement before moving out to the greenhouse.
Below, Ari and Hank shovel the driveway.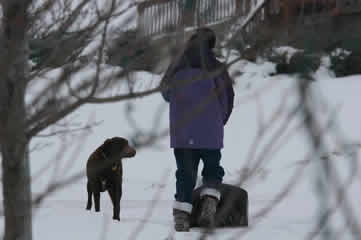 My garden is buried in snow, as is the entry to my greenhouse. The thermometer in the greenhouse read 50 degrees while it was 6 degrees outside.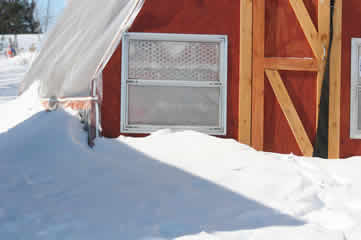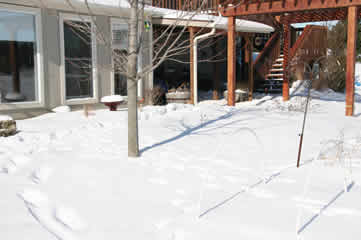 My butterfly garden on Jan. 10, 2010 and mid-Oct. 2009 below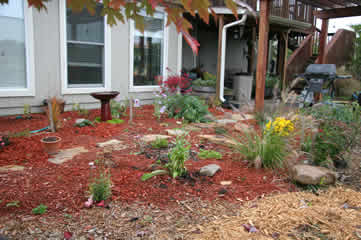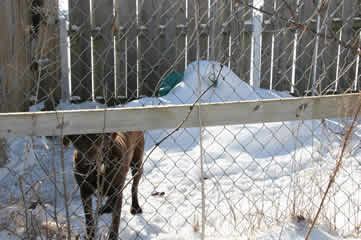 Hank and his snow-covered dogloo.
Below: a variety of birds at the feeders.