April 12, 2010
Finally! The cold winds have ceased, the grass is green, flowers are blooming and the Purple Martins have returned. Frogs and toads have been croaking. It's also time for sore backs from hauling mulch.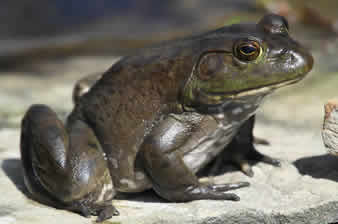 A very large bullfrog sits by the edge of my small pond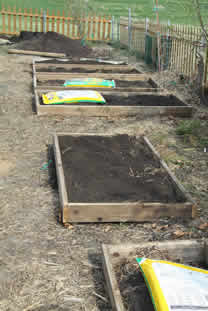 This year I decided to create all raised beds instead of planting directly into the ground.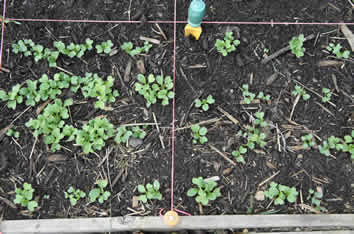 Bok choy sprouts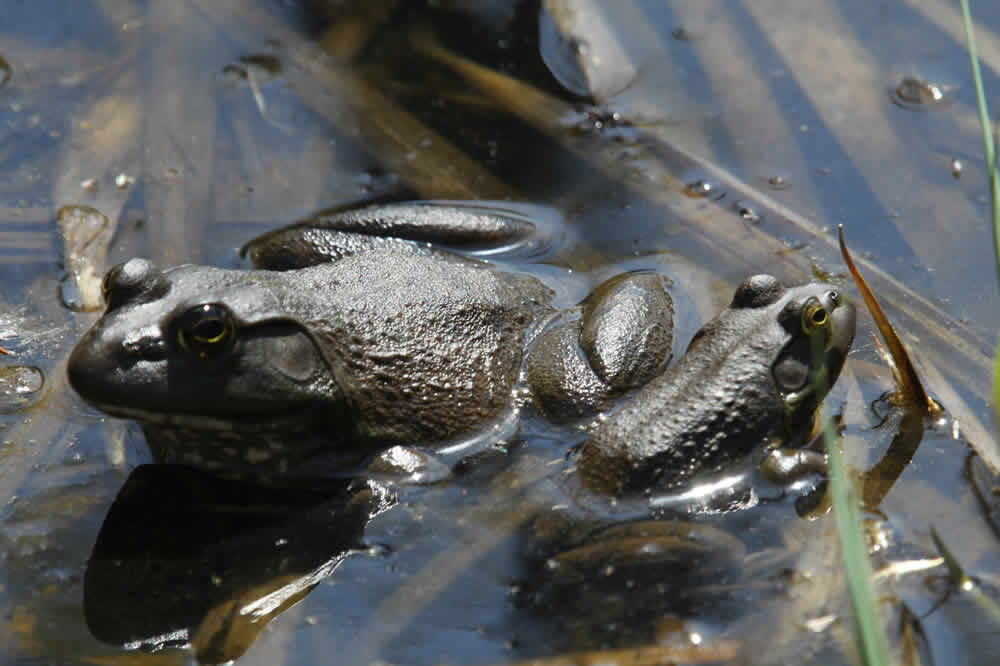 Two bullfrogs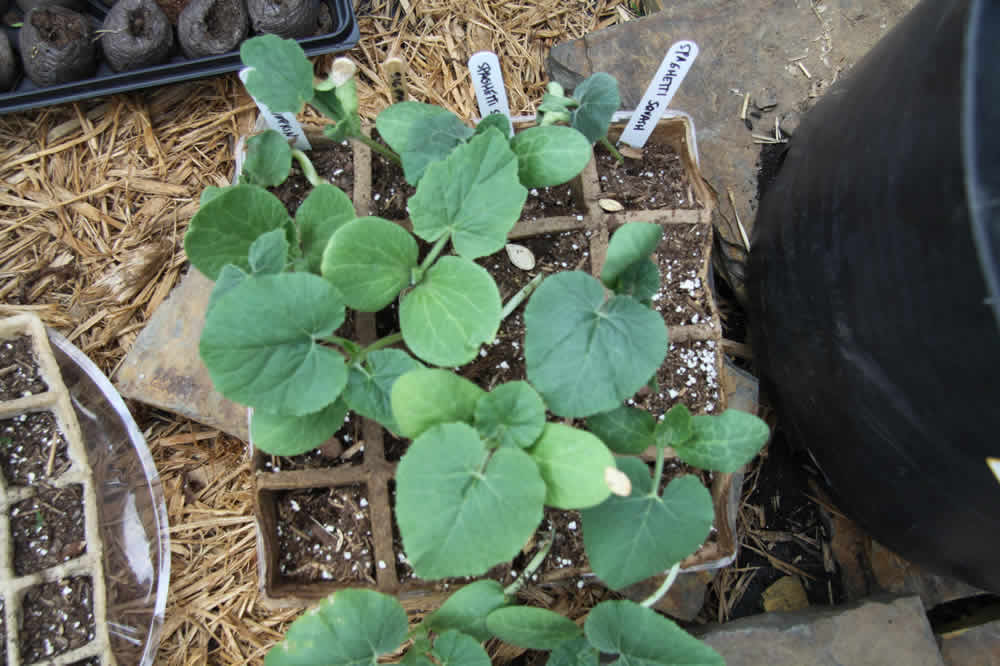 Spaghetti squash seedlings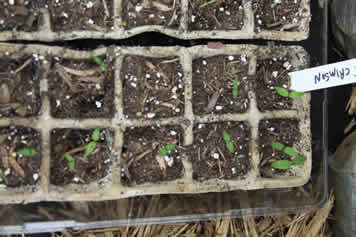 Red Crimson pepper sprouts from Pepper Joes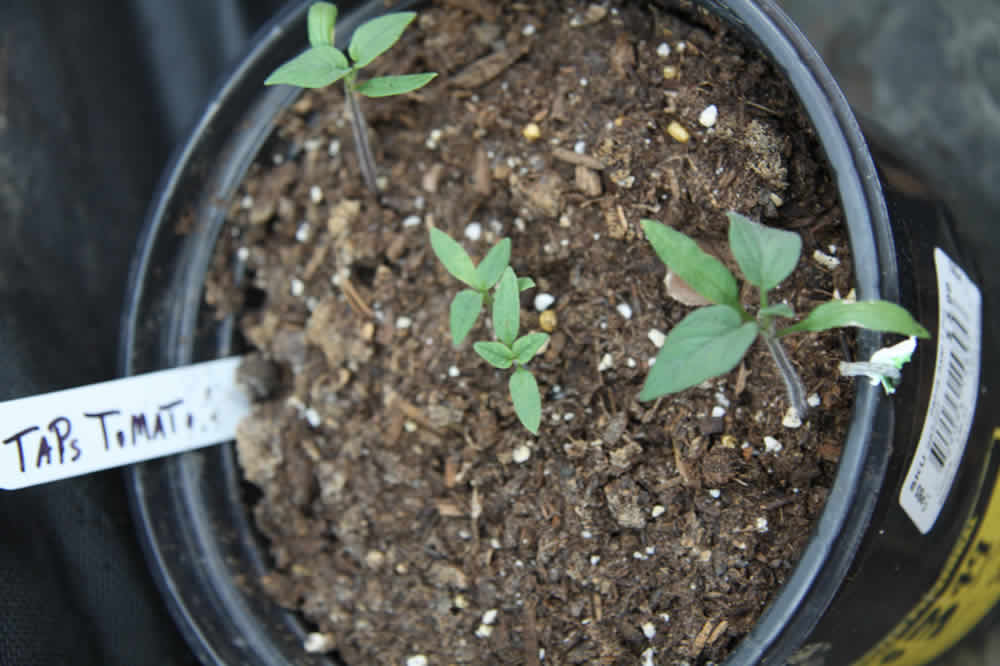 Taps Tomato sprouts in an old plastic container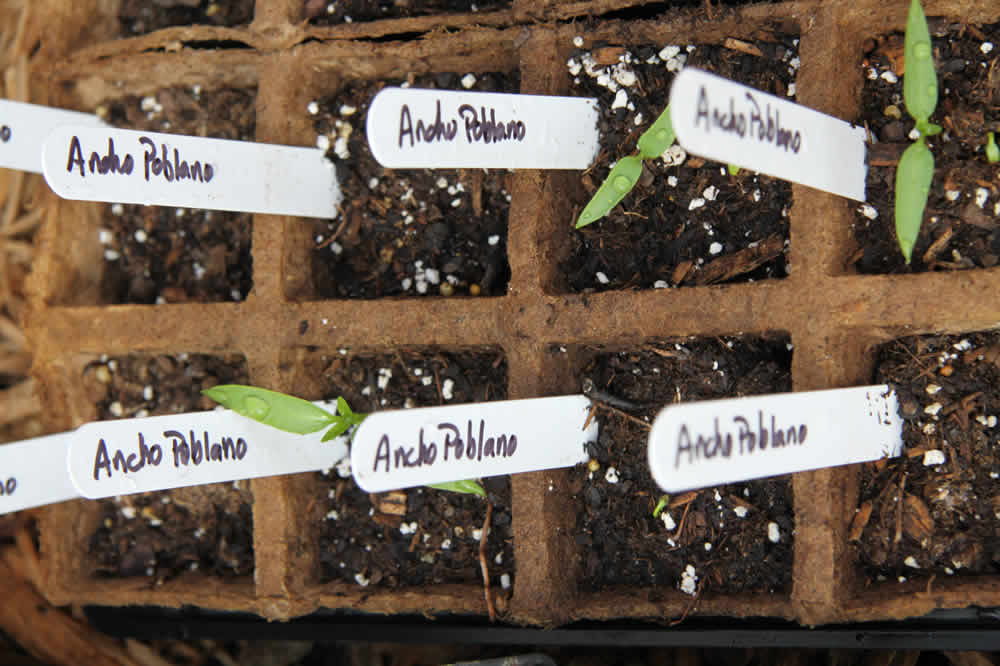 Ancho Poblano Pepper sprouts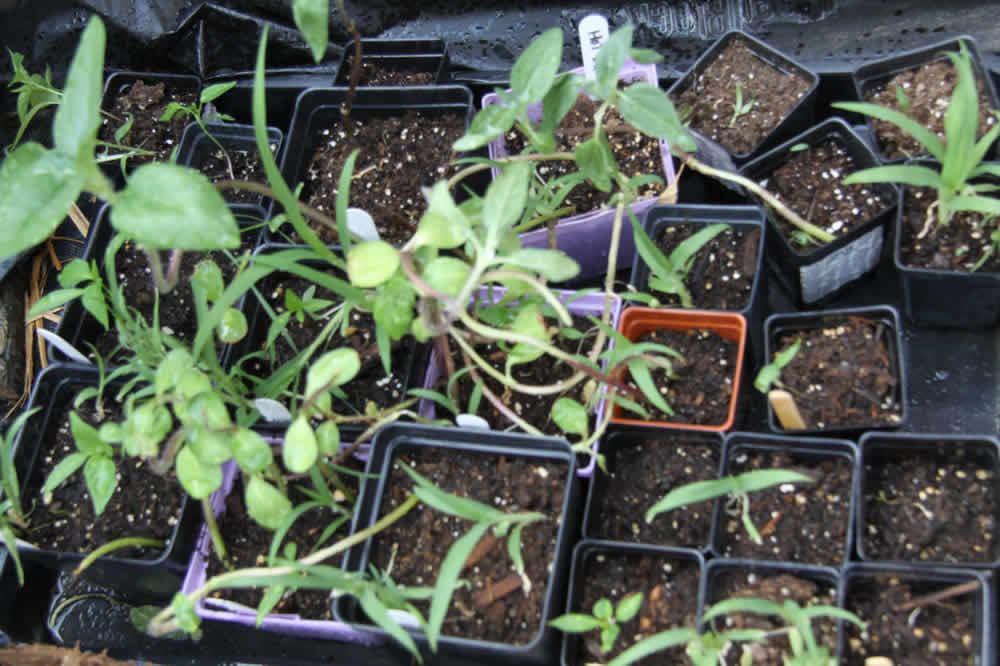 A jumble of pepper sprouts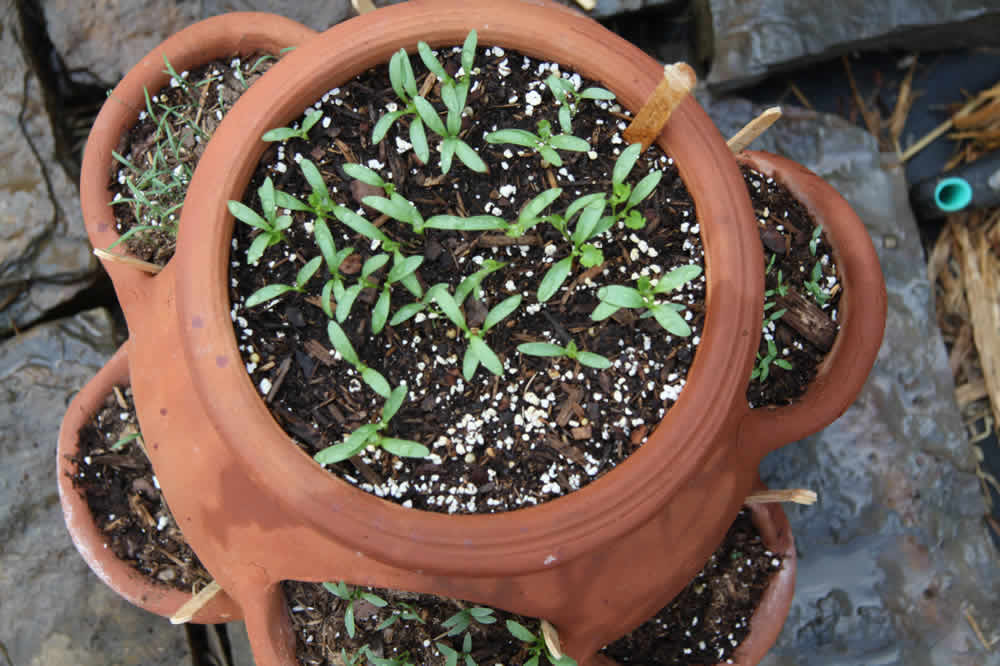 I loaded my grandpa's old strawberry pot with cilantro, lemon balm, fennel, thyme and basil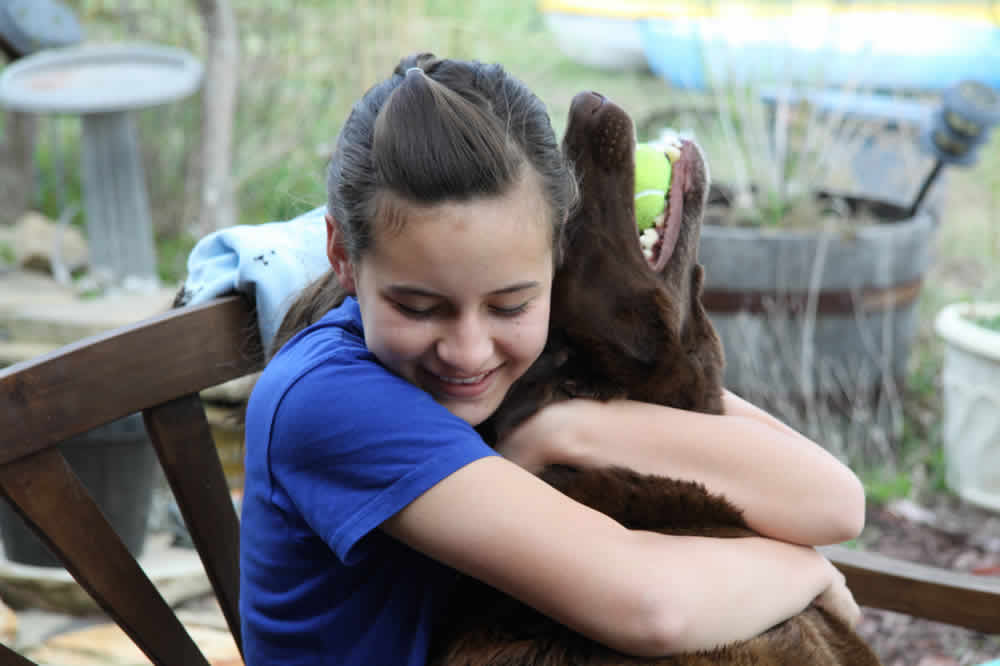 Ari and Hank