Traditional Indigenous Recipes
Preserving Tomatoes
Many gardeners end up with pounds of tomatoes and are not sure what to do with them. Here are some ideas:
DRY
An easy way to deal with your suplus is to use a food dehydrator. Romas are my favorite to dry because they are firm and it does not take much effort to take off the stems. Cut in half, sprinkle on pepper, garlic and salt and dry 6-12 hours depending on the juciness of the tomatoes. Be sure you keep checking.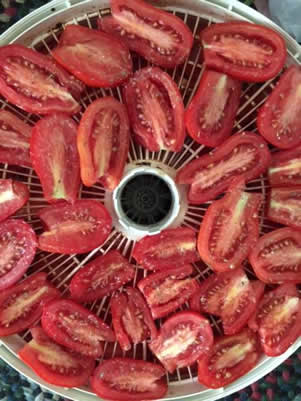 FREEZE:
Wash the tomatoes, take out stem, cut in half and freeze. No need to take off skin. When you want to use them just take them out and allow them to thaw. Frozen tomatoes are not good for salsa but work for sauce.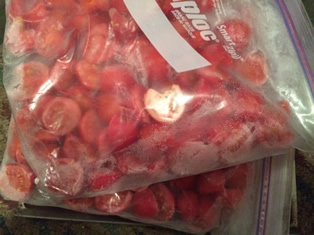 ROAST
Cut the tomatoes in half--or if big, into several sections-place in casserole dish and put a light layer of olive or vegetable oil over them as well as onion power, black pepper, sage or Italian spices you like. Roast at 350 for 15-30 minutes depneding on how big they are (keep checking; they're done when the skin starts to pucker).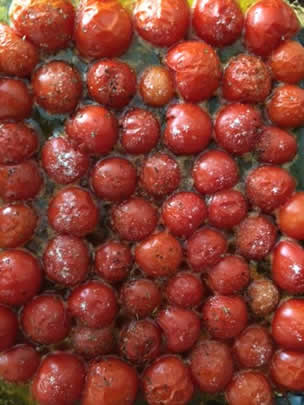 Put in food processor and mix until they're the consistency you like.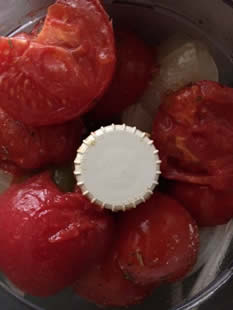 Pour into glass jars. The top picture is of roasted tomatoes that were roasted with basalmic vinegar and a bit of sugar sprinkled on them. These will be used for sauce. The bottom ones were processed until very fine and only have pepper and sage added: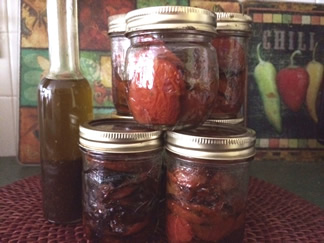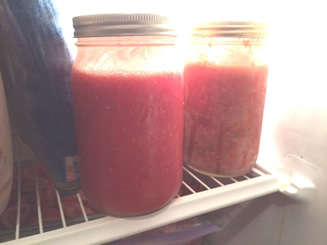 Put in freezer: